JAMIE FOXX IN PHYSICAL REHAB CENTER FOLLOWING MEDICAL EMERGENCY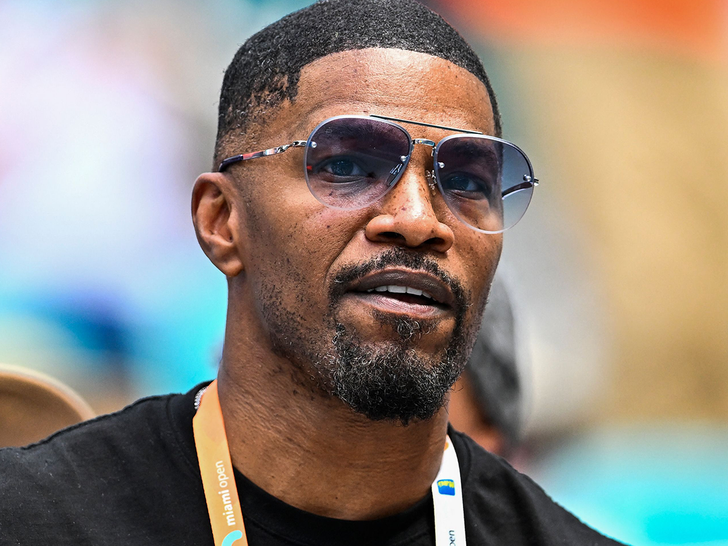 Reports about Jamie Foxx's health have been wide ranging, but the latest update speaks toward things moving in a really positive direction.
According to a TMZ report on Monday (May 15), the actor has been released from the hospital and entered what's touted as one of the top physical rehabilitation centers in the country.
Both of his daughters Corinne Foxx and Anelise Foxx were pictured visiting him at the Chicago-based rehab center over Mother's Day weekend – and they appeared to be in good spirits. There is still little information about what exactly happened to the beloved actor, but the facility he's in reportedly specializes in stroke recovery, traumatic brain injury rehab, spinal cord injury rehab and cancer rehabilitation.
According to an insider, Jamie is "recovering well" and has been at the rehab center since late April following his hospital stint in Atlanta.
Ja Morant suspended from team activities after second video circulates showing him flash a
gun
Memphis Grizzlies guard Ja Morant has been suspended from team activities after an Instagram Live video appearing to show him flashing a gun while in a vehicle with others circulated on social media Sunday, just two months after the athlete was suspended over a similar video.
Morant is suspended from all team activities "pending League review," the Grizzlies announced on Twitter, adding the team had no further comment.
Charlamagne Calls Lil Wayne "Corny" For
Ending Concert Early
Charlamagne called Lil Wayne out for being "corny" by abruptly ending his latest concert in Los Angeles. The Young Money rapper was upset with the audience for not being excited about his artists Lil Twist, Yaj Kader, and Allan Cubas. Charlamagne addressed the viral incident on The Breakfast Club, Monday.
"That's corny," Charlamagne began. "You can't be upset because the crowd not feeling your artist. And I'm sure Wayne has been there before. I'm sure that the was a time he might've brought, even a Drake out way way way back in the day and people weren't paying attention to Drake. Or he might've brought a Nicki out way way way back in the day and people weren't paying attention to Nicki. Or Tyga. All of these people who ended up blowing up. Everybody starts somewhere."